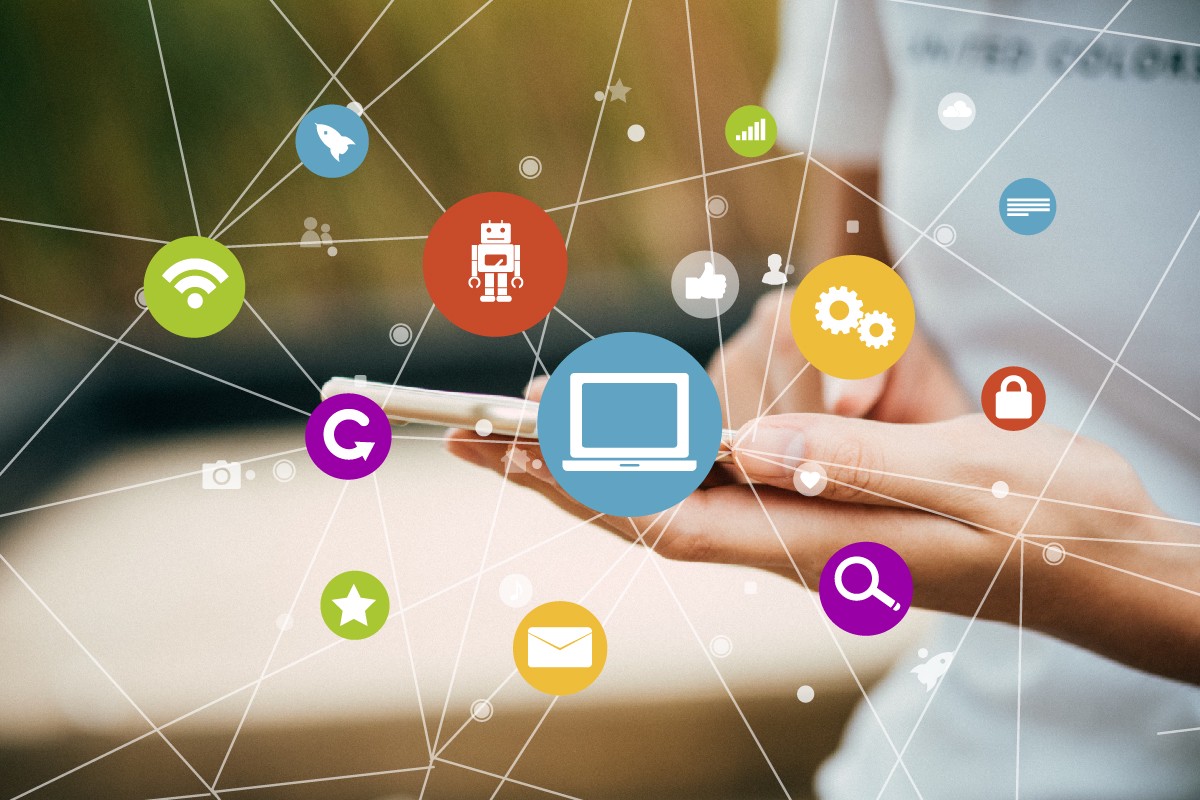 Chatbots play a key role in mimicking conversations on various websites, applications, messaging platforms such as Cortana, Facebook Messenger, Slack, and more. This program enables interaction between a site on the internet and the human user. The Chatbots relies on the natural language processing to communicate to the user like a real person, but not for the entire range of human communication. Even virtual assistants such as Google Now and Apple's Siri use the same Chatbots technology.
Wondering how Chatbots work? The communication process in Chatbots works in three ways. First, the Chatbots will understand and process the interaction and collect user information. With the series of algorithms, the Chatbots will act in accordance with what the user sends. Lastly, it will go ahead and respond to customer inquiries through automated customer support. These automatic systems can be programmed to communicate to users on websites, instant messengers, or applications to respond automatically once they detect specific keywords in the messages.
Are Chatbots Important for Customer Experience?
Chatbots are an evolution of artificial intelligence. With AI sweeping the business world, businesses are quickly adopting it to automate customer support. Reports from users who are already using online Chatbots have indicated a positive experience. The opportunities provided by the Chatbots programs are far beyond the expectations of many businesses. Users, on the other hand, find it easier to interact with entrepreneurs whenever they have a question or run into a problem. While some businesses and enterprises are using the Chatbots as a basic question answering system, some are taking this virtual assistant to another technological level. Such include performing tasks like facial recognition. They can be embedded in messaging applications to capture and analyze the user's foundation, as well as extract all the relevant entities for better responses. Others use the Chatbots to welcome guests in local attractions and restaurants.
The Chatbots Market was worth USD 1274.428 million in 2018 and is projected to reach USD 7591.82 million by 2024 registering a CAGR of 34.75% over the period (2019 – 2024).
Chatbots are good in returning responses for conversational purposes. This helps because applications that don't employ this technology cannot make certain responses based on a user's interaction, particularly where a lot of inputs are required to solve various user problems. The Chatbots offer simplicity in responses. They can use the knowledge base to provide different answers and solutions to questions and requests.

The Current State of Chatbots Technology
In the past years, people thought the Chatbots concept was too optimistic. People had different opinions and approach to describe the development of Chatbots. Articles were published to indicate how Chatbots are inappropriate to different applications, how Chatbots could not meet specific needs and the desired goals of various businesses. They said Chatbots would end up killing around 99% of applications.
While there was data that backed up the hype, applications like Facebook Messenger kept on improving the Chatbots on their platforms. Facebook now is using over 100,000 bots since it introduced the bot API in 2016. Then the industry witnessed the next generation messaging platforms that were more actions focused like WeChat that provided basic services such as making appointments and calling a taxi.
There is a need to understand the difference between being excited about Chatbots and implementing a working Chatbots. Human support is the key here, hence Chatbots are supposed to make tasks easier for the users regardless of the platform or approach. It is important for investors and developers to revisit and understand the fundamental objectives behind Chatbots before launching Chatbots to avoid running into snags.
Through a survey in 2018, Oracle found that 80% out of 800 marketing professionals were planning to integrate Chatbot in next 30 months.
Challenges in Building A Chatbots
Chatbots development can be done using different approaches. However, it is difficult for any system that uses a machines ability to analyze and conceptualize human interactions to provide the desired feedback. The elements of human speech such as smiles and metaphors are some of the complexities that Chatbots find quite difficult to understand. Since people speak different languages, it takes a lot of effort to train a Chatbots to understand everything correctly. Natural language processing seems a challenge yet Chatbots' efficiency is dependent on its ability to undertake this. Most users will desire to use Chatbots that make communication efficient, but not those that can't bend to their way of communication. However, the current development in Chatbots allows a better understanding of words, but not necessarily their meaning. Improvement of natural language processing can make users to regularly use Chatbots.
Human speech that is not linear often poses a challenge to Chatbots when they try to mimic a conversation. Some conversations may contain many topics or the discussion may restart often making it hard for the Chatbots to follow algorithmically.
How to Build An Effective Chatbots
There are many tips to help one get started with building a Chatbots. However, training the Chatbots to provide an effective response to human interaction is the most challenging yet important way to improve Chatbots. If done properly, a Chatbot would understand more from human speech based on input data. Chatbots that are successfully developed must understand the context, intent variations, as to recognize the intent.

Context Understanding for Chatbots Training
Context understanding in Chatbots fosters better responses and improved customer support. Chatbots should have the ability to recall and trace all possible aspects of human interaction. This involves integrating the preferences of people, time, and location. This information allows the Chatbots to paint a picture of the conversation when interacting with humans.
Intent Variation for Chatbots Training
A Chatbots needs to understand the intentions of the user. It will use these human intents in natural language processing to provide different expressions when it detects similarities. Users often interact with Chatbots applications differently but tend to have similar intentions. The Chatbots should be in a position to provide relevant information regardless of how the users express their intents. For instance, a Chatbots should tell a customer what the restaurant business hours are, regardless of how the questions are phrased.
Intent Recognition for Chatbots Training
The productivity of a Chatbots depends on its ability to identify and extract data entities that are in the user request, understand human intentions, as well as find the most relevant meaning behind each sentence. The Chatbots will return effective responses to long complex sentences as it can easily extract multiple intents in human conversations.
High-quality training data including conversation templates, questions and answers play a key role in intent recognition. Chatbots need to have a robust natural language processing foundation to understand and answer user requests properly. WeblineGlobal is one company that provides high-quality training data that can help your Chatbots to contextualize every piece of information that gives an understanding of what users want to achieve. The Chatbots should offer the most relevant flexibility and terminologies for specific industries.
WeblineGlobal also focuses on providing useful Chatbots training features, including entity annotation and linguistic annotation.
Entity Annotation for Chatbots Training
Human conversations contain all sorts of sentences with unstructured data. Entity annotation will help your Chatbots to extract all units of information, including names such as location, organizations, people, and proper nouns, which help develop a context in a conversation, as well as giving a better understanding of the sentence structure. Entity annotation can also identify numeric expressions such as date, time, percentage, and money to help understand a conversation.
Linguistic Annotation for Chatbots Training
The subject of any given sentence is the key factor that helps Chatbots to extract useful information in human conversation. With the help of linguistic annotation, the Chatbots can assess the relevant subject through analyzing the text inputs of a user or use the natural language process to provide answers based on the user reactions. The linguistic annotation also involves sentiment analysis, which helps a Chatbots to understand the tone of the user. This makes it possible to determine if they are comfortable, friendly, or upset. WeblineGlobal has vetted language experts to provide the most relevant and accurate sentiment annotation.
Chatbots are designed with an ultimate goal to provide natural conversation fluidity. It also provides a robust and consistent engagement with human users. The response of Chatbots will depend on the data that you feed it. This means that it will have better AI experience when the language processing engine runs smoothly.