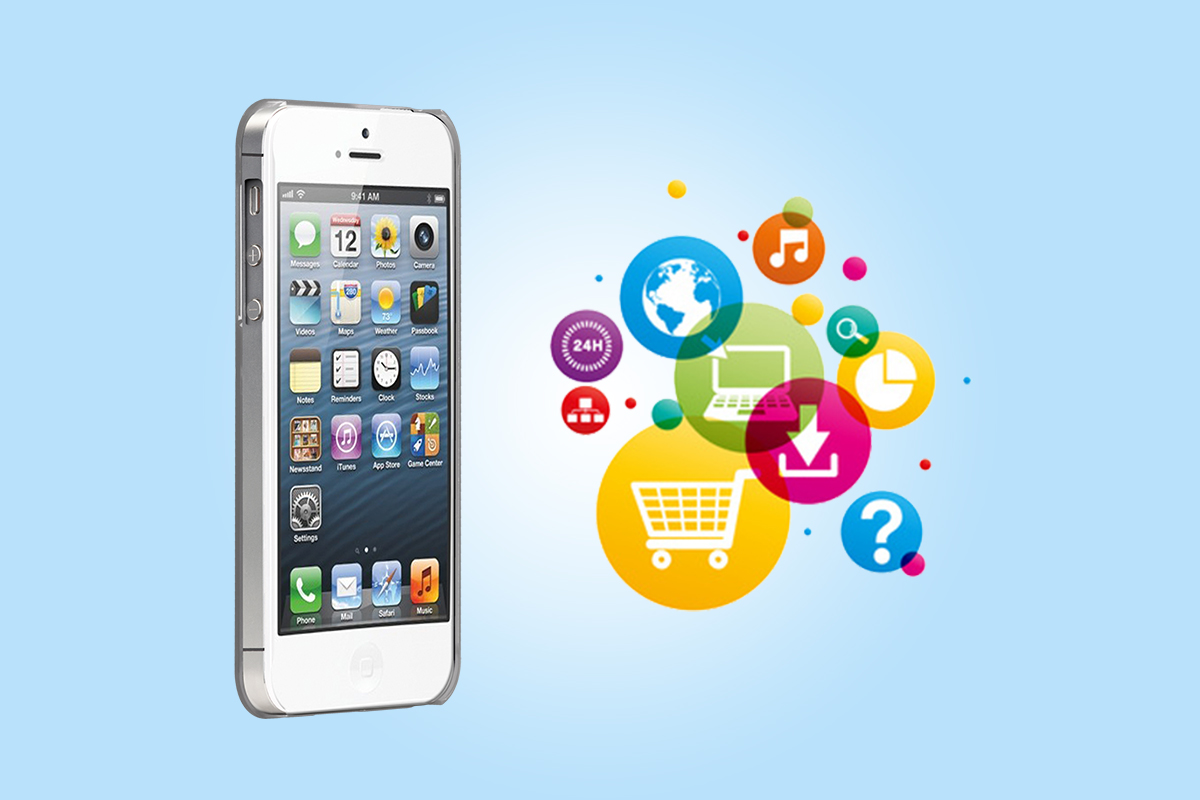 We all know what E-Commerce stands for. In the modern era, technology has enveloped our lives in various ways. In fact, technology has also helped in making shopping more convenient. E-Commerce allows us to shop from the comforts of our house or office. With the improvements in technology, you can even compare products online. We might have all heard about Amazon. Apart from convenience, E-Commerce also saves us time. We don't have to go out shopping to physical shops, marketplaces, or malls. Moreover, E-Commerce solutions can save cost too because great deals are continuously posted by companies. Accordingly to an estimate, the E-commerce industry was valued at around $638 billion in 2013.
Mobile Commerce (known as m-commerce) is an extension of the same. Instead of buying on your desktops or laptops, you are now purchasing through your mobile devices. The first thought that might strike your mind is the convenience. Yes, M-Commerce is extremely convenient and easy. According to a popular blog, 50% of the visits to the Walmart website were through mobile devices. This shows the potential of this new endeavor. On the other hand, Goldman Sachs has predicted that the mobile commerce industry in the world shall be just above $600 billion in the year 2018. Thus, the rate of growth of the industry is pretty prompt too.
Key Inclusions of Mobile Commerce
There are various aspects of M-Commerce. Following is a brief list of some of the things included in the same:
1. M-Commerce Solution: You need to have a commerce website that can be accessed via a mobile device.
2. M-Commerce Transaction: A system through which payment transactions can be processed. There are payment gateways in place to accomplish this task. M-commerce and mobile payment have both become more secure these day.
3. Mobile Commerce Applications: Having a mobile commerce application is more advantageous than having a mobile website. The application can make the purchasing smoother, and enhance the user experience.
4. Social Mobile Commerce: Certain M-Commerce applications allow users to make purchases directly via their social media accounts.
5. Couponing & Rewards: The M-Commerce market also encompasses solutions that are meant to drive physical store traffic through mobile-specific rewards and couponing.
Future of European Mcommerce Market:
As per a recent report by Juniper Research, the online commerce industry is expected to be $3.2 trillion by 2017. People seem to be using M-Commerce to perform pre-research and analysis. In other words, they find out about the options on the go before making the purchase from the store or their laptop. The reason for this might be their lack of confidence in the available mobile payment service. However, this is set to change as mobile payment systems have become more secure and comprehensive with time. It is believed that the mobile commerce technology and mobile commerce applications are set to go beyond just simple online shopping. There will be much more that the users will be allowed to do. Moreover, these applications are expected to lead to better social media engagement too. A Mobile Commerce Business' success will depend upon how it can drive traffic to the app through the social media.
With regards to the European MCommerce market, there is substantial growth predicted. It is estimated that Europe's online retail sales shall double in the 6 years between 2013 and 2019. One of the key drivers to this trend is expected to be Mobile Commerce. By 2019, the European online retail sales marketplace might touch 330 billion Euros.
Some of the major markets for M-Commerce are Germany, UK, and France. In fact, Germany is one of the largest markets, in terms of size, for mobile commerce business. In terms of the divide, users in the United Kingdom prefer using their tablets while the ones in Italy prefer smart phones to perform online shopping.
Benefits of Mobile Commerce:
There are many benefits of mobile commerce. Some of them are for the users and some others for business:
User Advantage – Flexible Accessibility: Users can access the stores and their preferred brands at absolutely anytime and anywhere. That leads to unprecedented convenience.
User Advantage – Easy Connectivity: Connecting to the mobile stores will not be difficult either. Increasingly, mobile networks now include internet too. Moreover, there is Wi-Fi available at a large number of places. Thus, connectivity shall not be a constraint.
User Advantage – Time Efficiency: Mobile commerce solutions save the users time. As mentioned above, shoppers don't have to drive all the way to the stores in order to shop.
User Advantage – In-Store Rewards: Because of the competition, stores frequently bring out store rewards and other coupons. This means that the shoppers can pick up coupons online and buy in the stores.
For Stores – Expansive Target Market: The mobile commerce technology allows store to expand their target market. They can literally target anywhere in the world, if they have the logistics to support that.
For Stores – Personalization: Store owners can personalize the experience of the shoppers on the basis of the stats that they possess about shopper behavior.
For Stores – Increased Productivity: Mobile stores are certainly more productivity and less costly to manage.
Hence, Mobile commerce is the new technology that is becoming very popular and shall continue to grow in the near future.