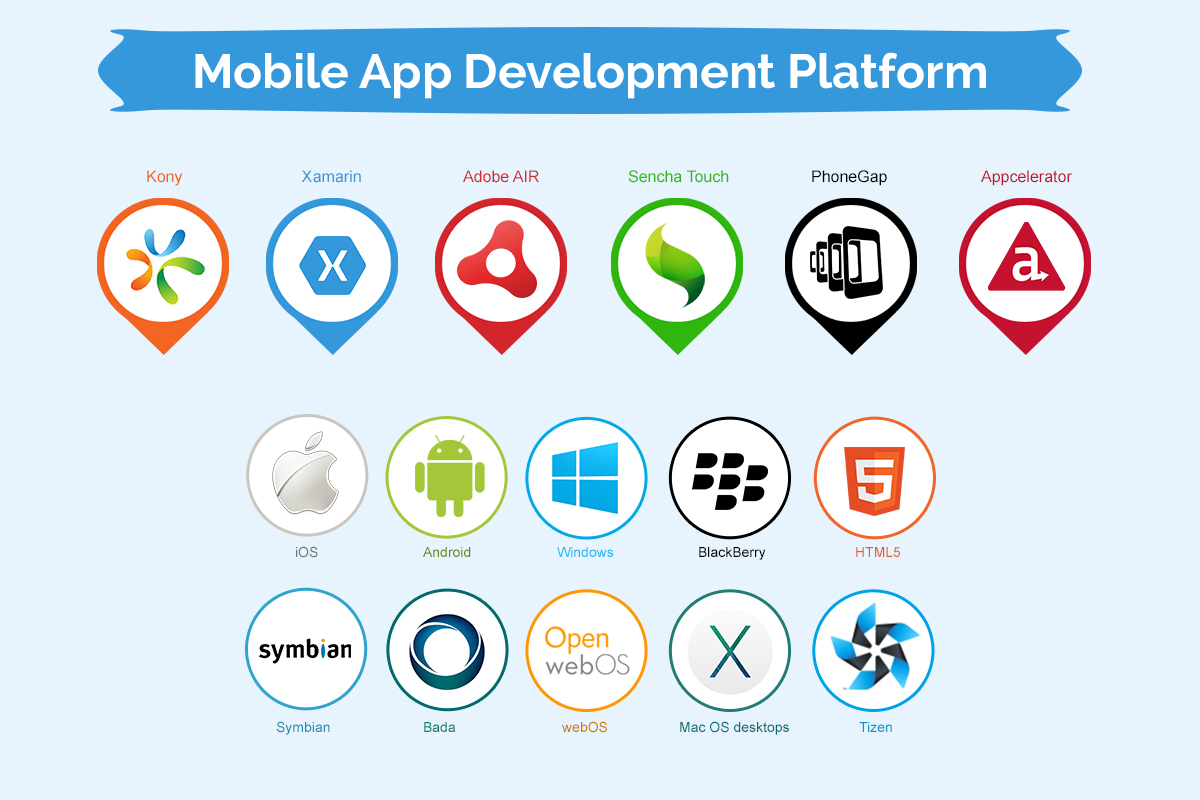 The world of mobile technology is constantly changing. A large number of people already use the devices and more are being included in the list too. It is said that mobile devices are changing the lives of people, and that is increasingly the case with smart phones. These new and technologically advanced gadgets offer extensive services that can help people and enterprises succeed and thrive. As you might already know, the key drivers for the success of smart phones are mobile applications. These are those elements of the device that allow individuals and enterprises to perform various tasks.
The importance of mobile applications can be known by the surge in the mobile application development industry. Not only are new developers entering the market, new mobile app development platforms are being released too. It seems that most users of smart phones agree that surviving sans mobile applications is difficult, if not impossible. What is also interesting to note is that by the end of 2014, it is expected that mobile internet users will surpass the number of desktop internet users. That is certainly a massive feat.
There are various mobile app development platforms, and it can be confusing for companies to identify the best ones from the lot. These enterprises run the risk of selecting an incorrect platform and that can lead to numerous problems.
Here is an analysis of some of the popular mobile app development platforms:
PhoneGap: PhoneGap is an open source mobile app development platform. It integrates various different development languages with the browser. Some of the development languages that it integrates include JavaScript, HTML5 and CSS3.
Advantages:
It has the capability of running applications on various operating systems. Thus, the application can smoothly run on such systems as iOS, Android, Windows, BlackBerry, Symbian, bada and webOS.
It does not necessarily require any knowledge of dense programming or any major investment.
Appcelerator: Appcelerator has picked up in popularity. One of the reasons for its success has been that one can create hybrid apps across different mobile devices (iOS, Android, Windows, BlackBerry, HTML5). It also offers an extensible development environment. In fact, it is one of the most popular cross platform mobile app development platforms.
Advantages:
AppCelerator allows the development to perform more flexibly. This also leads to swift prototyping.
Some of the popularly known scripting languages are used for applications. These include JavaScript, HTML, and CSS. This makes it convenient for the developers.
The user-interface elements are standard.
Data can be stored locally and also supports AMD.
Sencha Touch:  Sencha Touch is a mobile app development platform that is known for its high-class support and integrated packages. The application can smoothly run on such devices as iOS, Android, Windows, BlackBerry, HTML5 and Tizen. A large number of Fortune 100 companies make use of Sencha for their mobile needs:
Advantages:
The Business-Class support offered by Sencha Touch is highly renowned. It makes it simpler for the developers to create custom mobile app solutions.
Integrated packages are available for the users of Sencha Touch.
Sencha Touch allows the development of rich user experience and it also ensures pixel perfection.
Adobe Air: Adobe Air mobile web app development platform is known to be the new technology in the industry. It is extremely robust and offers a variety of applications to the developers. The developers can perform the development process very easily with the help of HTML, Javascript, Adobe Flash, Adobe Flex, AJAX, etc.
Advantages:
Adobe Air offers the developers the option of creating rich user experience. This can be highly advantageous in today's times when user experience is considered important.
The applications, developed using Adobe Air, can also play rich media content which will require the use of Flash.
The platform is extremely easy to install.
The applications are also known to be able to play high quality videos in High Definition.
Kony: Kony was first launched in the year 2007. In the initial period, the application was preferred for consuming-facing apps; however, with the passage of time the platform is also used as an enterprise mobile app development platform. There are various advantages that Kony offers:
Advantages:
Kony is supposed to be highly useful for various apps that need to make use of native features. Various applications require such features, and Kony can be the right choice for that.
Kony based applications can run on a range of different mobile devices. Hence, enterprises can use this for the different devices that their employees use.
It is easy to deploy the developed applications, and that helps in reducing the time to market for the applications.
Xamarin: Xamarin was created in the year 2011. The Ideal Tool For Cross-Platform Mobile App Development. Developers can use Xamarin to write native iOS, Android, and Windows apps with native user interfaces and share code across multiple platforms. There are various advantages that Xamarin offers:
Works around the uniqueness of the two platforms
Full support for native apps
Additional advantage for functional programmers
Shortening the app development cycle
Automated app testing
Xamarin Support For Google Glass apps
Developers can work with Xamarin Studio and Visual Studio
There are a range of development platforms available to bring apps in the mobile app market. Therefore, it is important that you know the advantages of the various development platforms. By having such knowledge, you would be able to take the right decision.
Social Hashtags:
#adobeair #appcelerator #mobileappplatform #kony #phonegap #senchatouch #xamarin #mobileappdevelopmentplatform
Frequently Asked Questions
Which Platform is Best for Enterprise Applications?
To bring custom digital transformation to your organization, you can rely on some of the apps that are best suited for enterprise applications. They are Kintone, Judy, CircleCI, Twillo, Aha, etc.
What is Enterprise Mobile App Development?
Different businesses have different needs, and enterprise app development refers to the process of building a mobile app specific to the needs of a particular business enterprise. Depending on the features and functions a particular enterprise wants, an app is developed.
How Enterprise App can be Beneficial for my Business?
Enterprise applications benefit a business in numerous ways. It helps bring mobility to a workplace. In addition to it, the enterprise mobile app ensures better collaboration, streamlined processes, and enhanced throughput. It helps employees stay connected and coordinate effectively.
What are the Top features that your enterprise Apps must-have?
A few characteristics are integral for an enterprise app, like extensibility and flexibility, widespread nature, the should be business-oriented, support the core goal of an enterprise, be robust and scalable, etc.
What is Enterprise Mobility?
Enterprise mobility refers to the growing trend of offering remote working options by businesses. It helps recognize a great shift brought in with the transformation of traditional offices into work from home models.