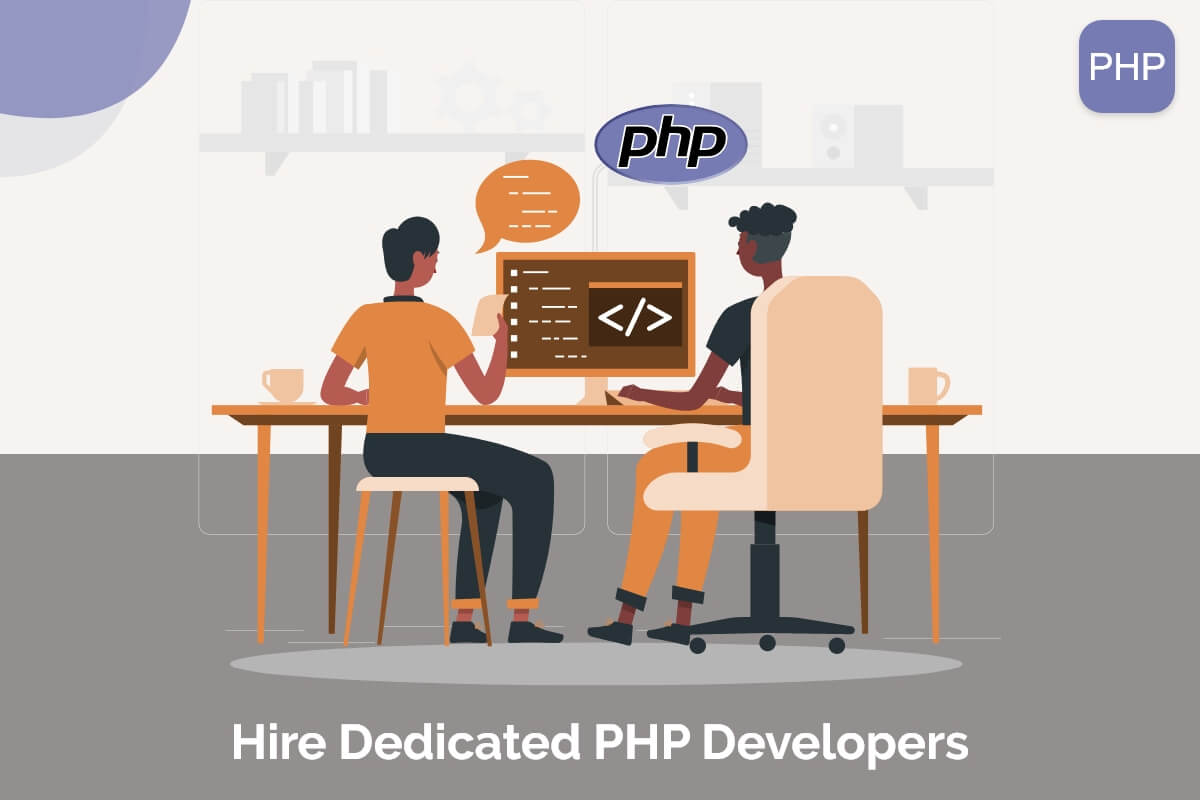 PHP is a scripting language that many developers love because of its convenience and wide range of applications. Many web development companies choose PHP for their project due to its simplicity and user-friendliness. To get the best results, hiring dedicated PHP developers/programmers who can create dynamic web apps geared toward your company's specific needs is often necessary.
There are many PHP developers out there, but it can be tough to find the best ones. You may locate and hire the greatest ones with the help of the following advice.
Why Hire Dedicated PHP Programmers/Developers?
It can be hard to see why PHP programming is so important. There are many other options, and it's reasonable to doubt your judgment. Nevertheless, let's examine some of the benefits of hiring PHP programmers:
PHP applications load quickly. This is because PHP-built software products execute in their memories, which enhances loading speed.
PHP may be used on any standard server and is even capable of handling a variety of other tasks. PHP makes it possible to do everything from simple server-side scripting to full software development.
One of the most popular WordPress blogs, for example, is Hootsuite. It's also written in PHP and uses the same architecture as other popular blogs like Slideshare. When you customize your WordPress site, you'll see PHP at the backend.
PHP frameworks have incredible database connectivity. It can connect to numerous database servers, and the most frequent one is MySQL, which may be used for free in PHP.
PHP is an open-source scripting language, which implies that it's free to use. This makes it a cost-effective tool for businesses.
There are several PHP and Laravel developers around the world. PHP professionals with excellent qualifications, experience, and skills abound in this market. As a result, finding and hiring PHP specialists for your business is frequently easier.
Subsequent releases of PHP after 5.0 have included object-oriented features, allowing OOP concepts and making development much more efficient.
Hire PHP Programmers: What Should You Know?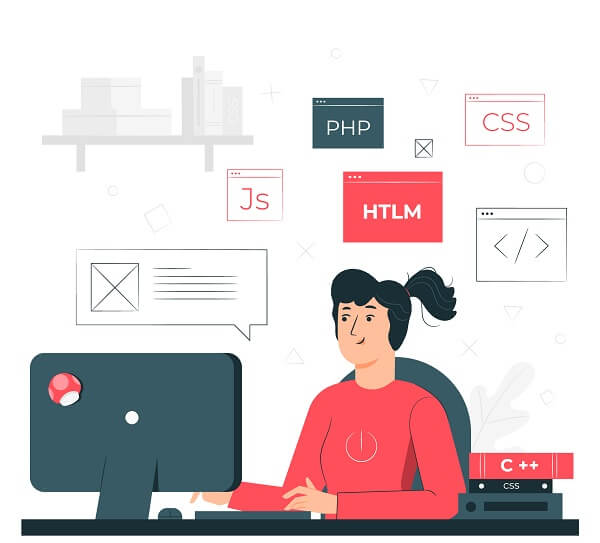 According to W3Techs, PHP is more popular than any other server-side programming language, with 77.4% of all websites utilizing it. One of the most popular programming languages utilised in the modern software development sector is PHP.
Before you hire dedicated PHP developers/programmers for your software development needs, keep the following in mind:
Developer's Role is Critical
You must work with a skilled PHP developer to take your concepts and make them a reality if you want your website to be successful. Depending on the sort of software project, the amount of expertise needed for your project will vary, but in general, they should be familiar with HTML and grasp various. The use of a PHP framework is essential. Look for someone who is knowledgeable about agile development techniques. Their prior work is one thing to take into account. You may examine their previous work on the internet and see if it fulfils your criteria. You might need to find someone else to complete the task if it doesn't.
Hiring Model Should be Pre-decided
Hiring a developer hourly, part-time, or full-time are the three most common models for hire. The project's timeline and budget will assist you in deciding which one to use. An hourly model would suffice if you have a small project that can be completed quickly.
The dedicated model charges by the hour, while the fixed cost model has a set price. The former is used when development hours are unclear, and the latter is used when requirements are well-known ahead of time.
To have a successful software development project, it is essential that the team members are compatible and can work together smoothly. For everything to work smoothly and effectively, there must be strong communication across all teams and departments.
Hence, ensure the following:
– Everyone is on the same page
– Set realistic expectations
– Define the project's objectives
– Have a clear understanding of what needs to be delivered
Simply put, you should evaluate how easy it is to do business when hiring dedicated PHP programmers, even if the project asks for complex and challenging requirements.
Adaptability = Improved Outcomes
According to your project, you'll want a PHP developer with an open mind and reasoning skills. Your Laravel developer should be able To grasp the precise demands if required throughout the project's development. They should comprehend the mission's overall end-user needs, target markets, and technical criteria.
While it is difficult to remove stressful situations from software development completely, an experienced PHP developer will have the ability to handle the pressures of tight schedules, overflowing deadlines, and overwhelming project conditions.
The PHP developer should be able to think of new and different ways to manage changes in the development environment.
Where Can You Find Freelance PHP Developers?
If you're convinced that you want to hire a PHP developer, here's how to find and hire one who will be dedicated to your project. Hire expert PHP developers full-time by reaching out to agencies. A committed individual would work on your project, while the agency would handle the resources. If you're looking for qualified leads for your business, searching LinkedIn for PHP development companies is a great place to start.
There are many PHP communities on the web. When you're unsure, these communities are where you should turn. You may also identify and hire a skilled PHP developer through these communities. You may also hire PHP developers through a software development firm.
Conclusion
When you hire PHP programmers, ask the appropriate questions regarding PHP development. These questions should be able to comprehensively check the design implemented by the PHP developer, as well as experience in a particular domain and framework knowledge. Furthermore, the answers provided by the developer should satisfy your project needs.
The most important thing is that the PHP developer you hire should be able to adapt to your project's changing environment. Communication skills are also important, as is the ability to work well with other team members. Lastly, ask for previous work samples to understand their capabilities. Thus, these are a few things you need to know before hiring dedicated PHP programmers for your project. Do your research and due diligence to find the best possible candidate who will fulfil all of your requirements!
Social Hashtags
#hirephpdevelopers #hirededicatedphpdevelopers #dedicatedphpdevelopers #php #hirephpdevelopersguide #webdevelopment
Frequently Asked Questions
Why You should hire a dedicated PHP developer?
What are the Benefits of Hiring PHP Developers?
What Should You Know Before Hiring a PHP Developer?
How much does it cost to hire a PHP developer for your project?
What to look for in a PHP developer when hiring?
Hiring Dedicated PHP Programmers: INFOGRAPHIC