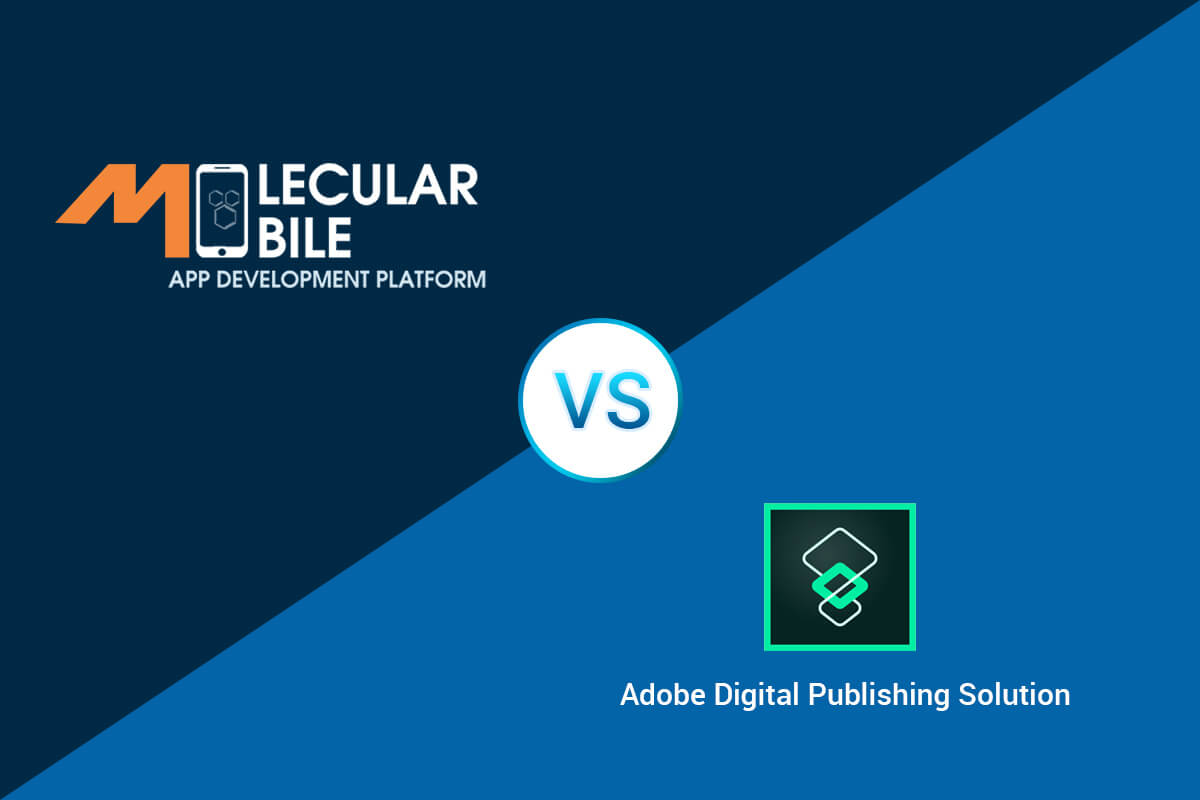 With mobile app development platform service providers dumped into the market daily offering quickest resources to build mobile apps it has become a challenge for decision-makers to analyze if the app compiled from one of these platforms is capable to meet the BYOD and IT standards like – IT Provisioning, IT Governance and IT Security flawlessly.
[Tweet "MMADP meets the BYOD and IT standards like – IT Provisioning, IT Governance and IT Security flawlessly."]
So how to pick one and stay ahead in "Mobility First" chase?
At the outset, one can divide apps market into 2 main segments –
Segment 1: Enterprises whose audience is using plain native apps or hybrid native apps
Segment 2: Enterprises whose audience is using web-based or browser-based apps
So here we have shortlisted 2 of the top ranking platforms to meet the needs of each segments described above. MMADP (Molecular Mobile App Development Platform) is capable to meet plain and hybrid native apps preferably though web-based / browser-based app building is also possible whereas Adobe DPS (Adobe Digital Publishing Solution or Adobe Digital Publishing Suite) is known to meet web-based apps preferably and possibly hybrid native apps with the acquisition of Phonegap.
Feature comparisons between MMADP & Adobe DPS
Features
MMADP
Adobe DPS
Application Type
MMADP is an end-to-end, ready-to-use and click-n-deploy suite to create, configure and build native, hybrid and browser based apps. MMADP is available for all iOS, Android, Windows and Blackberry platform.
DPS is used for creating only hybrid apps. Desktop DPS App Platform is currently available only for Mac OS. The Web-based DPS App Platform, which currently lets you build browser based android apps only which works on both Windows and Mac OS.
Flexibility in Publishing
MMADP provides the flexibility to design your own apps, your way, including even Complex Apps without limiting your technology choices or advanced spirit. It supports all types of devices and OS's, using only industry-standard and open source components and technologies.
With DPS, you can create only content distributed to your apps. It supports HTML from Adobe Experience Manager and other CMS systems as well as HTML design tools from Adobe and from third-parties. DPS is limited to some type of apps like catalogue and articles.
User Interface Design Tool
MMADP has UI Builder – App IDE, which is very useful UI design tool for developers to define, prototype, share stunning native, hybrid and web app experiences.
Adobe DPS suite provide publishers with variety of options to customize the magazine viewer app. It executes best practice to provide a consistent, user-friendly experience when building DPS viewer apps on iOS devices.
Programming Experience
You can build an app without writing a single line of code.
In DPS suite, one needs to having programming experience in InDesign and Creative Clouds.
Proven Performance for Serious Enterprise Grade Apps
MMADP Platform creates native, hybrid and browser based apps using inbuilt drag and drop list of components from one-page architecture. Going one step further it allows binding app components to your legacy systems from same page. Thus you can build enterprise apps, custom-built apps to meet your routine needs at the org, medium to basic design oriented catalog, display as well as content rich apps. It comes with an inbuilt html editor.
With DPS, you can create only content-rich applications like catalog apps, product display apps, etc.
Security
Security is a key factor of the MMADP platform. MMADP provides architecture, device data and platform services security. The code is obfuscated in native and for web based it is transferred through https and ssl layers only.
DPS provides ssl and https layer security.
Licensing
It's FREE for now.
Adobe DPS is licensed on a per-app basis along with a fee for access to developer tools and support.
Enterprise Connectivity
MMADP is comprehensive suite of products and services that enable development of mobile applications. Enterprises can connect storage, rdbms, sql, nosql, social media legacy systems they follow using binding properties on the same one-page architecture.
 There is no provision of integrating complex back-end system through one-page architecture.
Speed of Development
It's simple –

create screens,
click-n-drag components,
configure to back-end system (if applicable)
compile (generate build).

It needs to create shell in shell using html scripting language.
MMADP aims to meet the needs of enterprises in healthcare, medical, pharmacy, retail, banking, mobile payment, social media, entertainment, media, tourism and hospitality, IT companies, Software consultants, etc where programming experience is not needed to build a quick turn-key app.
It's quite clear that enterprises endeavoring to build mission-critical performance and seamless mobility prefer to go with MMADP from WeblineGlobal recognized as the Brand of the Year in Enterprise Mobility in 2014.
Contact for a demo and get access to MMADP platform at zero cost…let's start building apps ;)