About Yeltuor
Yeltuor is Australia's best online fashion store offering a huge range of women's clothing, accessories, shoes and more! The website has all the typical e-commerce website features. The products are categorized in terms of categories and sub categories. Automatic scripts of MINDER POS retail inventory management system is integrated to sync customers, sales and products of website with the store's desktop application's database.
User Signup & Account Management
Sign up as a VIP to MailChimp
Site-wide search for products, categories and sub categories
Product listing, details page
Wish list management
My Bag
Sale management & configuration
Styled Outfits display
Coupon code management – General Promo,
Birthday Promo, Free shipping Promo, etc
Paypal and PayWay payment gateway integration
Back End – To manage product, customer, order, category, sale, promotion, settings, inquiry and other admin settings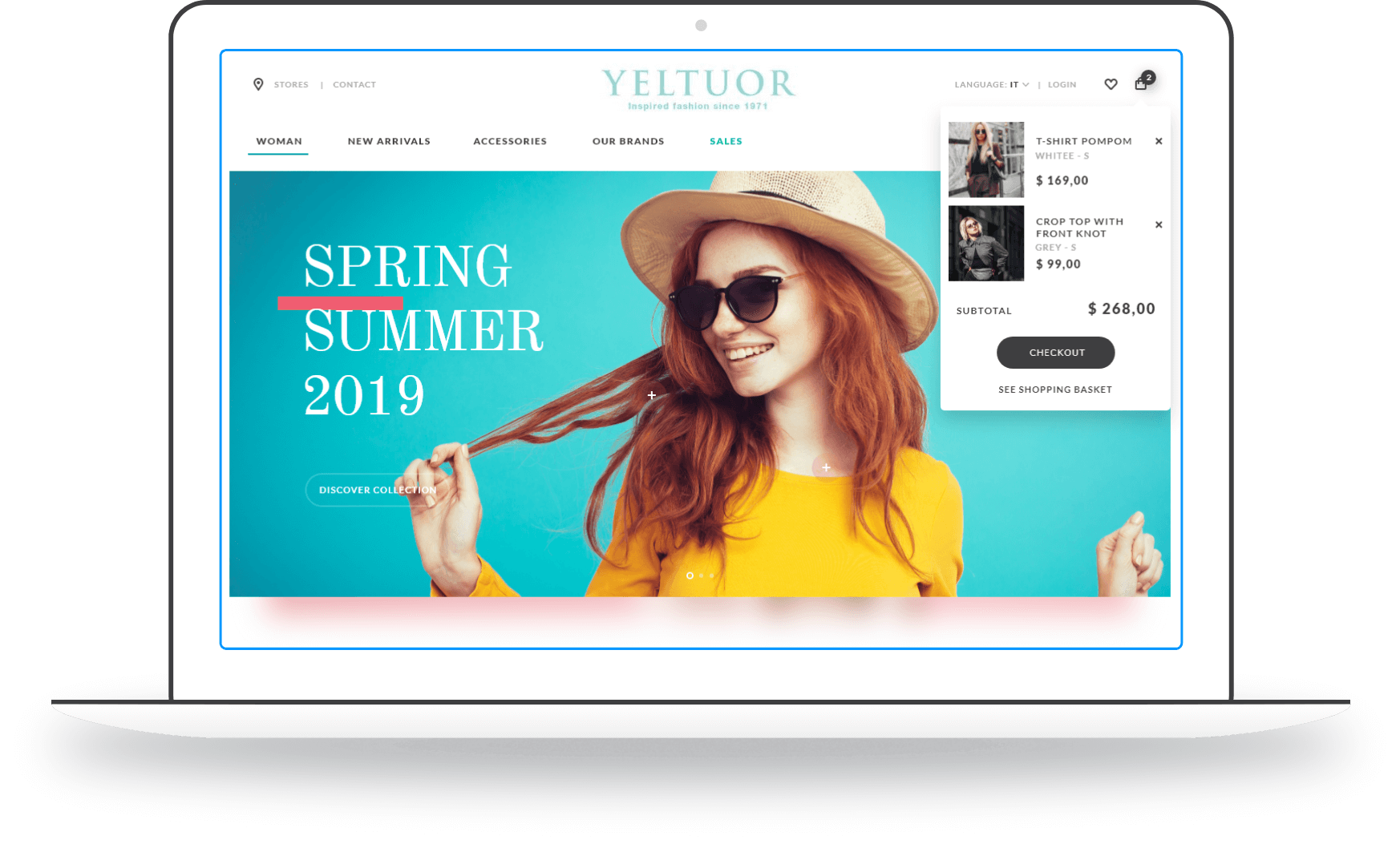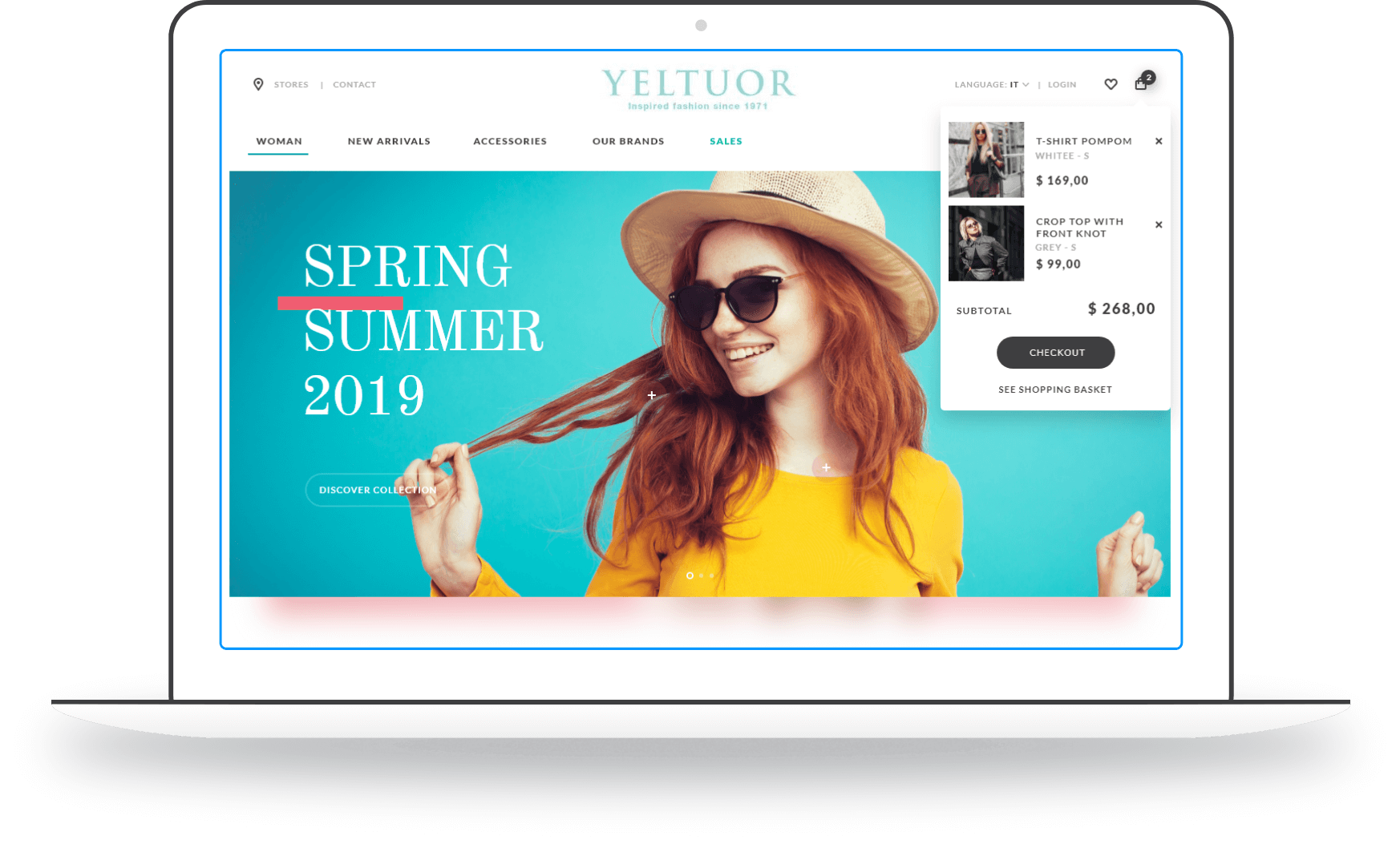 Technologies:
PHP Codeigniter
MySQL
APC Caching
Bootstrap
Paypal and PayWay Payment Gateway Integration
jQuery / Ajax
MINDER POS retail inventory management system integration
Important Achievement:
A custom built eCommerce website with full features of a typical eCommerce online store. Integration with Syscap Retail System's (http://www.syscap.com.au/ ) MINDER POS retail inventory management system. Synchronization of data related to products, customers, sales between Yeltuor and MINDER's database.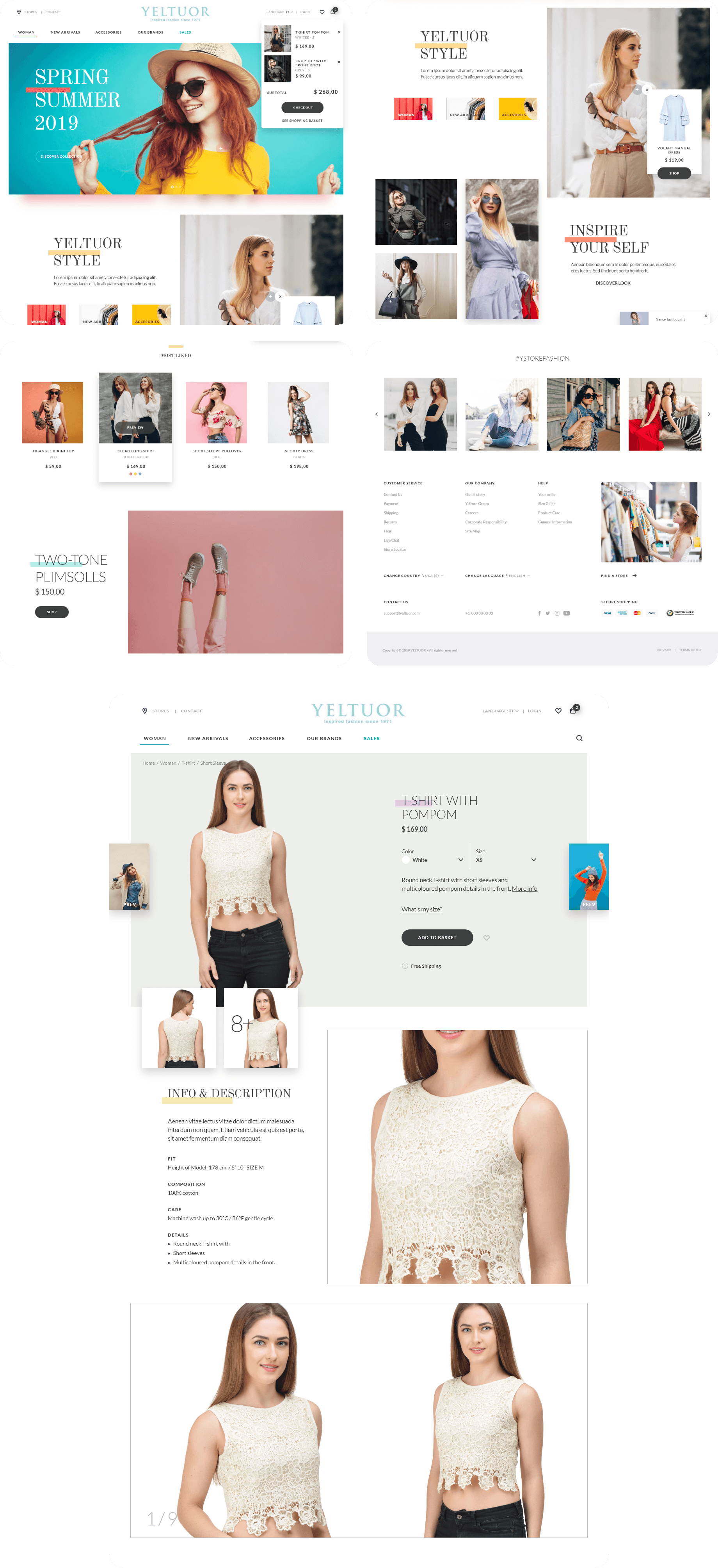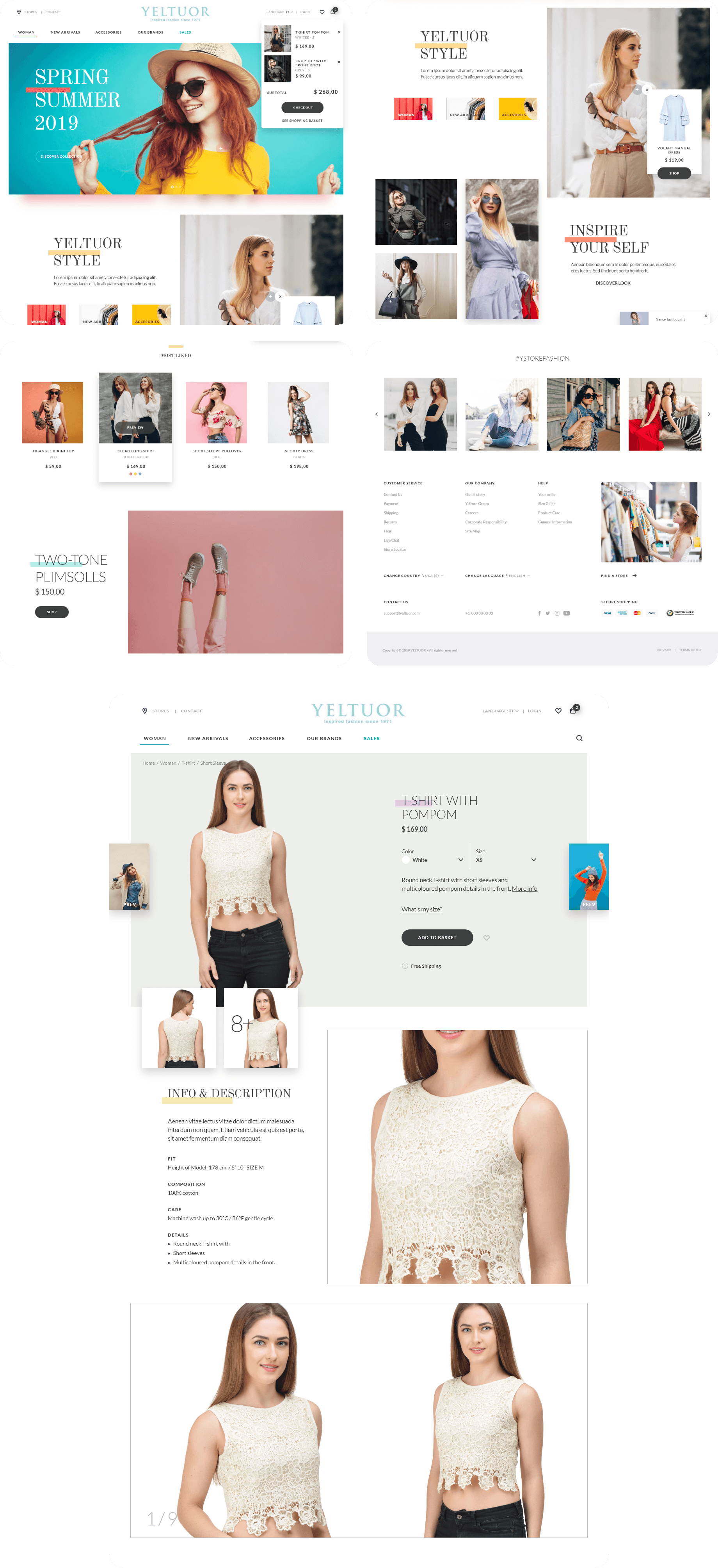 Client Testimonials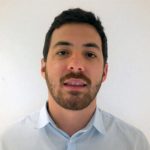 Mr. Gabriel
SPAIN
Incredible experience
"I developed subscribe app with WeblineGlobal and if I had to tell you in one word how it is to work with WeblineGlobal I would just say it is amazing. If you would like to offshore your computer code development operations i'll undoubtedly assume this can be the simplest company to travel with and if you would like to own a WOW experience you have to go with WeblineGlobal."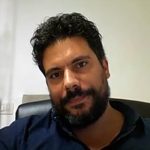 Mr. Franco
ITALY
Feel WoW!!!
"WeblineGlobal team is professionally smart and communication is apt. I feel WoW. They very exile in providing nicely reliable and skilled outsourcing expertise. The efforts they make to satisfy the customer and the quality of work is commendable. They don't hesitate when I ask them to connect. Thank you."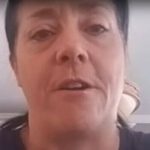 Ms. Patricia
USA
Reliable and trustworthy
"The first thing I would like to highlight is that WeblineGlobal have the best team ever which creates close relationships with the clients like me. They're very reliable and trustworthy and extremely skilled mobile developers. I am going to keep working with them hopefully for all my future projects."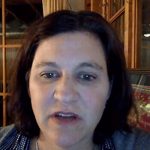 Ms. Julie
USA
Right Combination of Experience and Expertise
"With WeblineGlobal, this was my dream project to build this app and to my surprise they built it beyond my expectations within a defined timeline and with trusting further investment of our technology. I'm able to get a hold of them immediately. They always have our best interests at heart and they're eager to do anything to help solve our problems. They always are ready to go beyond my experience and has always found the time and the expertise to really support me in my business. I'm definitely going to share my experience within my network and recommend WeblineGlobal to everyone looking for the right people for their ITC."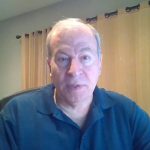 Mr. Jerry
USA
Right for Long-term Partnerships
"I've been working with WeblineGlobal for over 10 years now and a variety of projects large and small, and I've used them in many ways. I've been terribly proud of their work and that i read them as a valuable partner. I actively involved them in my projects. I rely on them, they're excellent with time and money and that quality is superb; it's as good as anything I've seen. I'll still use them to assist American state balance the work by obtaining comes done and that i take into account them to be a superior technical partner. I'm with great care proud of them as my valuable partner that I actively embody them in my comes and estimates currently. Thank You."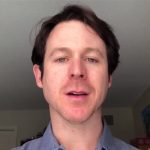 Mr. Jay
USA
Consultation and Collaboration at its Best
"Webline has been fantastic in terms of answering any questions that we had and in answering questions that we didn't even know that we had. They've been wonderful in terms of making us feel like we're really working as a team, bouncing ideas back and forth and coming up with the solutions to obstacles that we didn't foresee happening. Working along on all that stuff has been extremely marvelous in terms of the work that they've done. "We're just blown away" Wow! They do really high-quality app development and we couldn't be happier we started on iOS and now we're beginning to work on our Android app with them. So we glance forward to operating with them a full heap within the future i'd extremely suggest Webline to anyone who's considering app development."