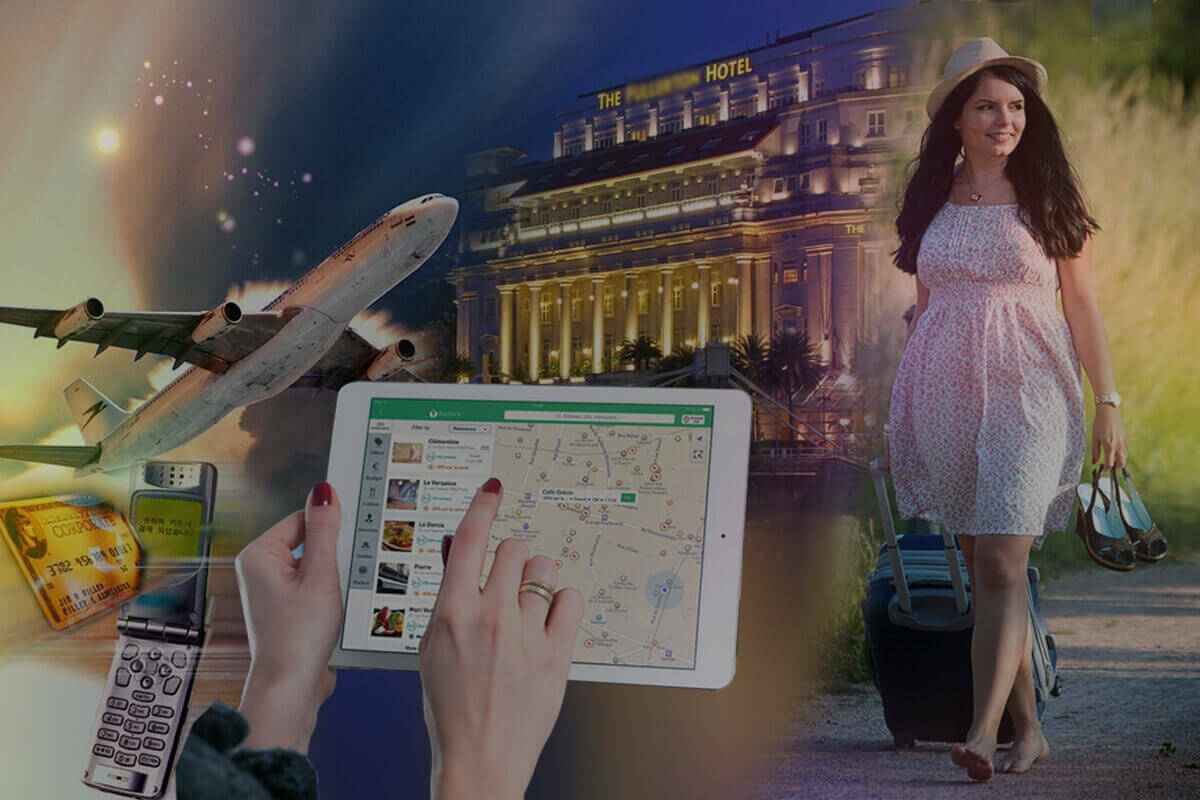 Mobile Commerce (M-Commerce) is the use of wireless digital devices to enable transactions on the internet. Mobile commerce transactions continue to grow, and it includes the purchase and sale of a variety of goods and services, online booking, bill payment, information delivery and so on. Internet access through mobile phones is growing profusely due to the convenience it offers. The ability to interact with consumers during their purchase decision, providing a great customer experience, is driving the rise of M-Commerce solutions.
The digital world is evolving rapidly, with tourism constantly keeping pace with the new technological developments. The sharing economy and mobile commerce are greatly associated to travel and tourism. The sharing economy was 2014's big travel industry disruptor. Hotel bookings are increasingly being made through M-Commerce. Many hotels offer M-Commerce solutions including Payments, Loyalty/Rewards, Indoor Navigation, and Product Comparison. The quality of the mobile app, the digital tools and the website offered by a hotel impacts the hotel booking decision for travelers.
For more information, click on below button to download case study.