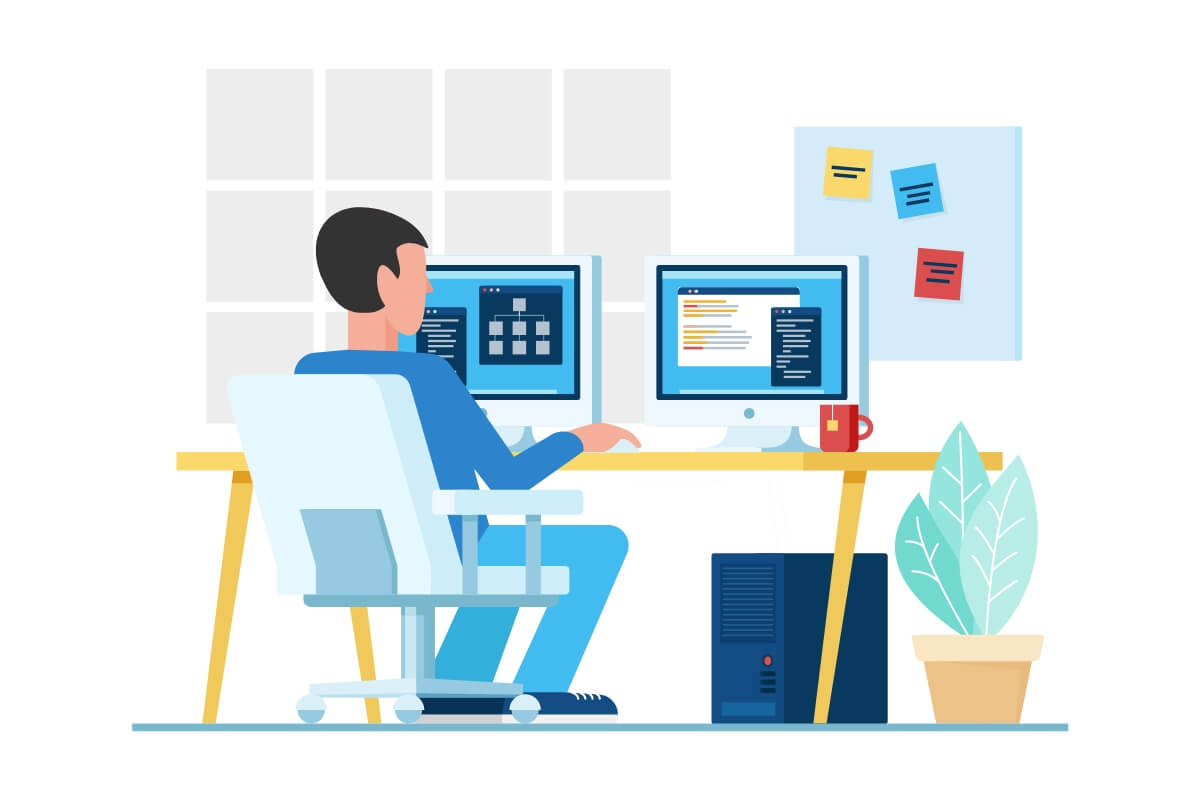 Do you need an app developer? How to hire the best app developers? Where to find app developers? How much does it cost to hire an app developers? If you are having these or similar questions this post is for you.
Having the idea to create a mobile app for your company is only the beginning. To get a suitable business app, one must hire app developers. An app developer is a computer software engineer who creates, tests, and programs apps for computers, mobile phones, and tablets. The best app developer can advise you on the proper route by understanding your expectations in terms of growth, market type, and greater prospects. According to statistics, the Apple App Store has over 2 million apps while the Google Play Store has over 2.5 million apps.
To meet this demand, there are more than 19 million software developers globally, with more than half of them specialising in mobile app development. A simple mathematical calculation would indicate how tough it is to discover a good mobile app developer or mobile app development company among the market's millions of developers. As a result, it takes a significant amount of time and effort to select an app developer who is ideal for your app category.
Let's go through some important suggestions for hiring a mobile app developer for your company so you can choose the perfect one.
Need of Mobile App Developer
Businesses are now taking it a step further by incorporating mobile apps into their operations. If you want to create the best mobile app, your first job is finding an app developer. They will not only assist you with design, cost, and platform, but they will also provide you with a plethora of other advantages.
Here Are Some Reasons Why Your Company Should Hire a Dedicated App Developer
Experience and Required Skills
When it comes to creating the greatest mobile app for your business, you need either engage experienced and qualified app developers or outsource app development. Whether you want a mobile app for Android or iOS, the job requires a competent and experienced Mobile App Developer.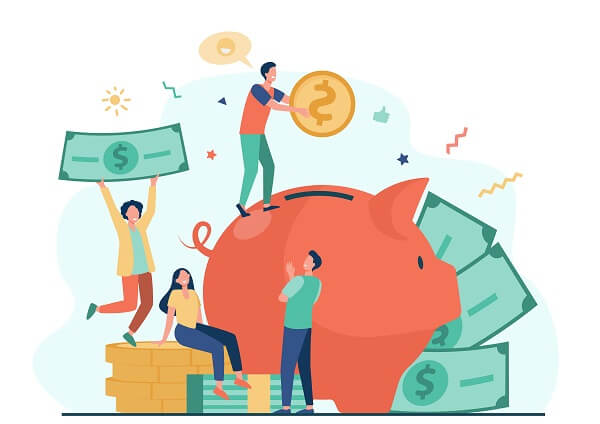 Getting a seamless mobile app is all you need if you want to build your business with the assistance of mobile apps or if you want to engage more clients in your business. Having a devoted and motivated staff on your side can assist you in achieving the necessary objectives while staying within your budget.
Another advantage of hiring trustworthy and competent App Developers is that your project will be efficiently tracked. You can rapidly track the progress of your project by engaging with the team.
How to Find App Developers?
There are several options for finding an app developer. Let us have a look.
Putting Together an In-House Team
The first option is to hire an app developer from within the company. You may discover that one developer is insufficient for your project. A team of 5-7 people is typical for app development. You can hire dedicated developers to have entire control over the app creation process, as well as close daily communication and interaction.
Another option for hiring an app developer is to use various online platforms and sites such as Upwork, Freelancer.com, and so on. It is recommended that you use a freelance marketplace to engage an app developer just for uncomplicated or short-term jobs. The largest issue is a significant communication chasm between the freelance app developer and the client.
Recruiting an Outsourced Team
With the expansion of the worldwide IT sector, a plethora of dubious development firms have emerged. The top app development company often offer low-cost app development services.
Also Read our Post on: Flutter App Development
Is Hiring An App Development Team for Outsourcing the Best Option?
Outsourcing app development can turn out to be the best option available because of the below-mentioned reasons:
It speeds up the development of your software. You don't have to wait for the entire employment procedure when you outsource. Furthermore, when you outsource, the business you work for focuses solely on your software, so there are no distractions or additional jobs.
It aids in the expansion of technical stacks without the requirement for re-hired expertise. These days, technology is wildly shifting. And making recruiting and firing choices only on the basis of current and obsolete technologies can be a bad idea.
Outsourcing app development offers creativity and efficiency to the existing setup. IDEA (Identify, Design, Engineer, and Analyse) implementation is the most basic pattern that considerably aids in optimising the entire mobile app development process for hiring the best app developer.
When hiring mobile app developers, keep the following in mind:
App Development Objectives
Begin by conducting considerable research on your app before deciding how to hire app developers. When developing a mobile app, you need to be very explicit about the product concept, design, and functionality.
Recognizing the Type of App and Development Platform
You must be certain what type of app you want to produce and whether you will design it yourself or hire mobile app developers. Without this clarity, the app development process might become exceedingly confusing as it proceeds.
Creating an App Development Budget
When hiring a mobile app developer, you must decide on a budget. You may desire every feature in the world for your app, but that is not a practical way of thinking. On the app, you cannot and should not use too many resources. It is strongly advised that you have an idea of how much app development will cost.
Locating App Development Resources
It can be difficult finding an app developer for your project. After all, you have a plethora of enticing options at your disposal! Allow us to assist you and guide you through the process of hiring a developer to create an app.
Before entrusting your project to anyone, it's vital that you understand the complexities of the industry. If you're new to the subject of app development, speak with a few experts to grasp the fundamentals.
Examine the App Developer's Experience
In particular, inquire whether they have previously developed an app similar to yours or any other app concept. Knowing more about them will provide you with a clear image of what to expect from the potential app developer.
Examining Expertise in Communication
While communication is not the most important thing to consider, it cannot be overlooked. If your technology partner does not grasp your requirements, they will be unable to meet your expectations.
Conducting Thorough Interview
Interview everyone you intend to hire thoroughly. If necessary, you might seek the assistance of an expert to assist you with the interview to hire dedicated developers.
Select Between a Dedicated Resource or a Freelance Developer
This is the first question that should come to mind when you consider, "I need an app developer." You have two options here: engage a dedicated resource like a top app development company or outsource app development to a freelancer.
The second way might be too slow; you can't afford to waste weeks or months waiting for your developers to get a stronghold on it, which will take a long time. While the first method may be preferable if you need results soon.
Consider the Time Required to Construct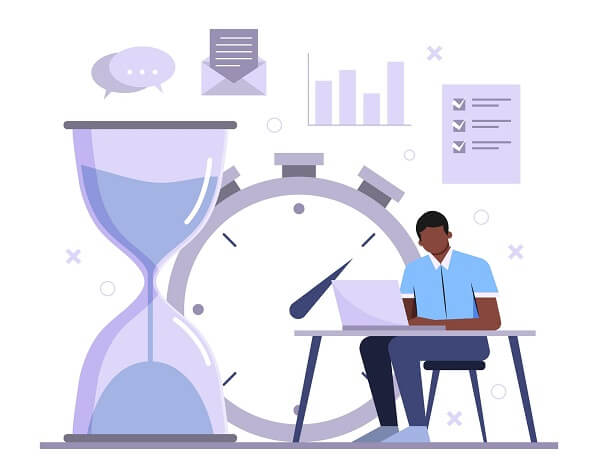 Your app development time to market might be critical in determining the success of your mobile app. No company wants to be denied the opportunity to benefit from a first-mover advantage. As a result, when hiring mobile app developers, many companies seek a staff that is both agile and resilient.
Contact a Developer or a Business
You should be able to answer the fundamental question of how to contact app developers while also knowing how to hire an app developer. Because you need to approach them directly after reviewing the app developers' reviews and assessing the competition. Also, when you hire an app developer, cost too should be taken into account.
Conclusion
Developing a proper mobile application is critical for your company's success, as is the way you care for your app and the clients who contact you through the app. It doesn't matter how much it costs to employ an app developer; what your audience thinks of it is critical.
Hiring mobile app developers and developing a dynamic app necessitates a rigorous approach as well as skill. In addition, rather than providing you with a single developer, a mobile app development company sells the entire package. Everyone on the team will fulfill their assigned tasks and the entire process will run smoothly.
Frequently Asked Questions
Where Can I Find Experienced App Developers?
Below are a few of the sites from where App Developers can be hired:
-Toptal
-Gun.io
-Fiverr Pro
-Hired
If looking for a freelancer then you can hire from Upwork or Freelance.
What Companies are Interested in Hiring App Developers?
According to the data, the following are the top industries that are looking for App Developers:
-Technology Firms
-Financial Institutions.
-Food and beverage companies
-Consulting Companies
How much does it Cost to Hire an App Developer?
The cost of hiring an app developer can be anything between $40,000 – $60,000/ year.
What is the Cost of Developing an App?
The average cost of developing an app ranges from $38,000 to $91,000. The cost of a medium-complexity app is between $50,000 to $120,000.
What Qualities should you look for in an App Developer Before Hiring?
Here are a few critical skill sets to look for when hiring the best app developer for your app development.
-Technical know-how.
-Adaptability to changing Work Patterns
-Self-reliance and initiative.
-Management of Time and Resources
Social Hashtag:
#bestappdeveloper #hireappdeveloper #howtohireappdeveloper #hireappdevelopercost #outsourceappdevelopment #findinganappdeveloper #hirededicateddevelopers #topappdevelopmentcompany #mobileappdevelopmentcompany #hireappdeveloperguide #appdevelopmentteam
Guide on Hiring an App Developer: INFOGRAPHIC